A new dining experience has come to MediaCity this summer, in socially-distant style!

Consensus Workspace collaborated with Designer Wayne Hemingway and MediaCityUK to install a series of unusual outdoor constructions designed to support food and drink retailers in the area.

Thinking outside the box
Each of the boxes has been decorated by an independent artist and serves to provide eating and drinking space outside for visitors to MediaCityUK and Salford Quays.

From neon lights to indoor gardens, to sound projects and murals, there's a splash of unique creativity on each structure for the public to enjoy as a social space and an art installation.

Once Hemingway Design's blueprints for each box were approved, consensus was approached by MediaCityUK and Peel to supply and erect the structures quickly and securely for the launch of Box on the Docks at the end of July 2020.

Wayne Hemingway commented that "Consensus Workspace were brilliant at getting the structures created quickly so that our artists could get to work"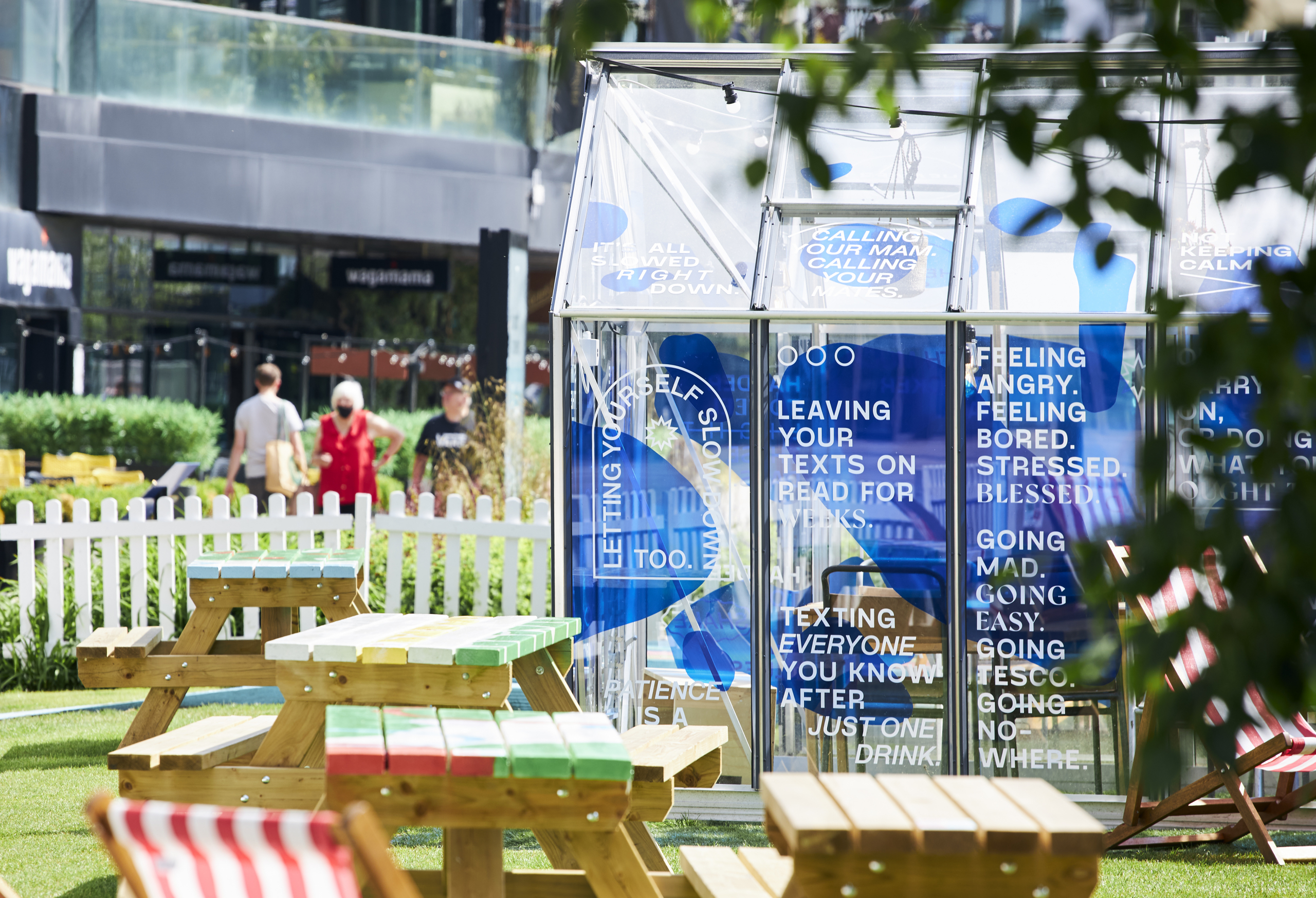 The new normal dining experience
Planning and executing many varied workspace fit outs in tight time constraints meant that Consensus Workspace was fully prepared to adapt to this unusual project.

Andy Plastow, Managing Director of Consensus Workspace had the following to say about the project: "The high winds at MediaCity meant that off-the-shelf structures were not an option. We worked with Elite Greenhouses to create specially strengthened glass booths and built extra strong sheds for the boxes, as they needed to be robust enough for the location while still staying true to the initial designs and providing a fun dining experience for all."

"We usually work with leisure providers, retailers and office interior specialists – so this was a little different, but great fun to build. It's a fantastic initiative, we've been so impressed by how the leisure and hospitality industry has adapted throughout COVID and we were delighted to be involved."

For bespoke workspace fit outs that you and your team will love, as well as the occasional art installation, contact Consensus Workspace today.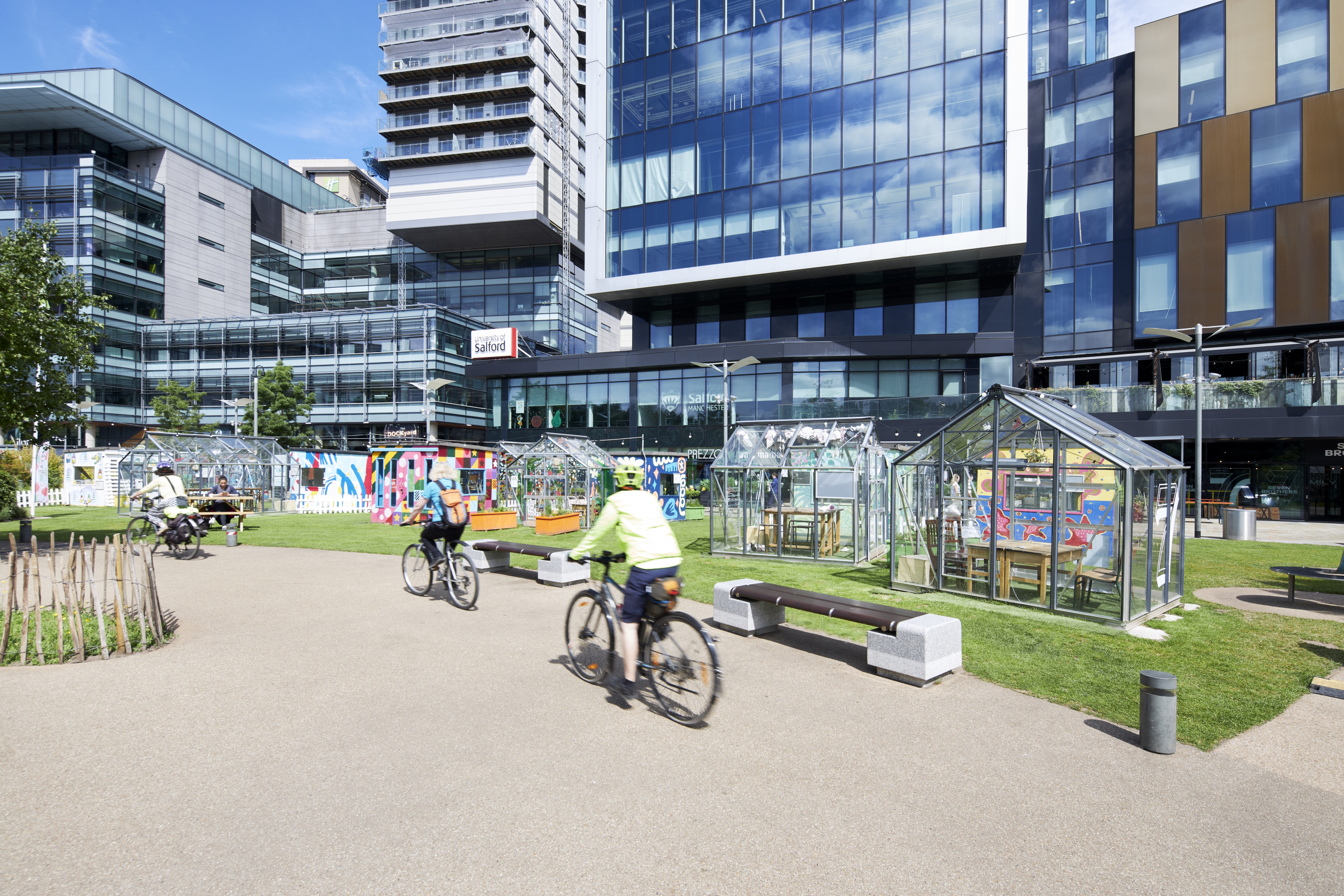 Date posted:
August 26, 2020