At Consensus Workspace we know a thing or two about workplace furniture. In fact our Managing Director Andy Plastow previously ran a furniture business, with ten years of experience in the field.

If you are looking for a CAT B office fit out, or perhaps you have a new workspace ready to be filled with furniture, our team of designers will talk to you to understand your vision, and your company needs and goals to source the ideal furniture for you and your team.

In the consultancy stage of any project there are many elements that need to be considered to ensure your office functionality is sustainable.

We start with the core requirements that our experts establish with you at the very beginning of any project such as number of employees and any special requirements such as posture support or disability access, as well as daily activities in the workspace such as meetings, demonstrations, or studio work.

We've got an eye for detail at Consensus Workspace and take our office furnishing services right to the finishing touches, so that when your doors open for the first time you're ready for business.

Creating a unique space
Our list of loyal third party suppliers cover a wide selection of furniture styles and industry needs, so we know we can fulfil your office objective, budget and project timescales. Whether you are looking for a couple of desks or a full fit out for a team of fifty, we've got you covered!

Versatility is one of our most valuable assets and we can propose any number of creative solutions to your professional, social and commercial targets:

Quiet and private booths
Stacking chairs, executive chairs, boardroom chairs, 24 hour chairs
Reception desks, bench desks, height adjustable desks
Storage cabinets
Desktop dividers and standing screens
Waiting room, boardroom, reception area furniture
Cafeteria benches, tables and chairs and sofas

If you are after desks and chairs we'll find the most suitable match for you. If you want bespoke items to curate your space to fit your vision, we can do that too.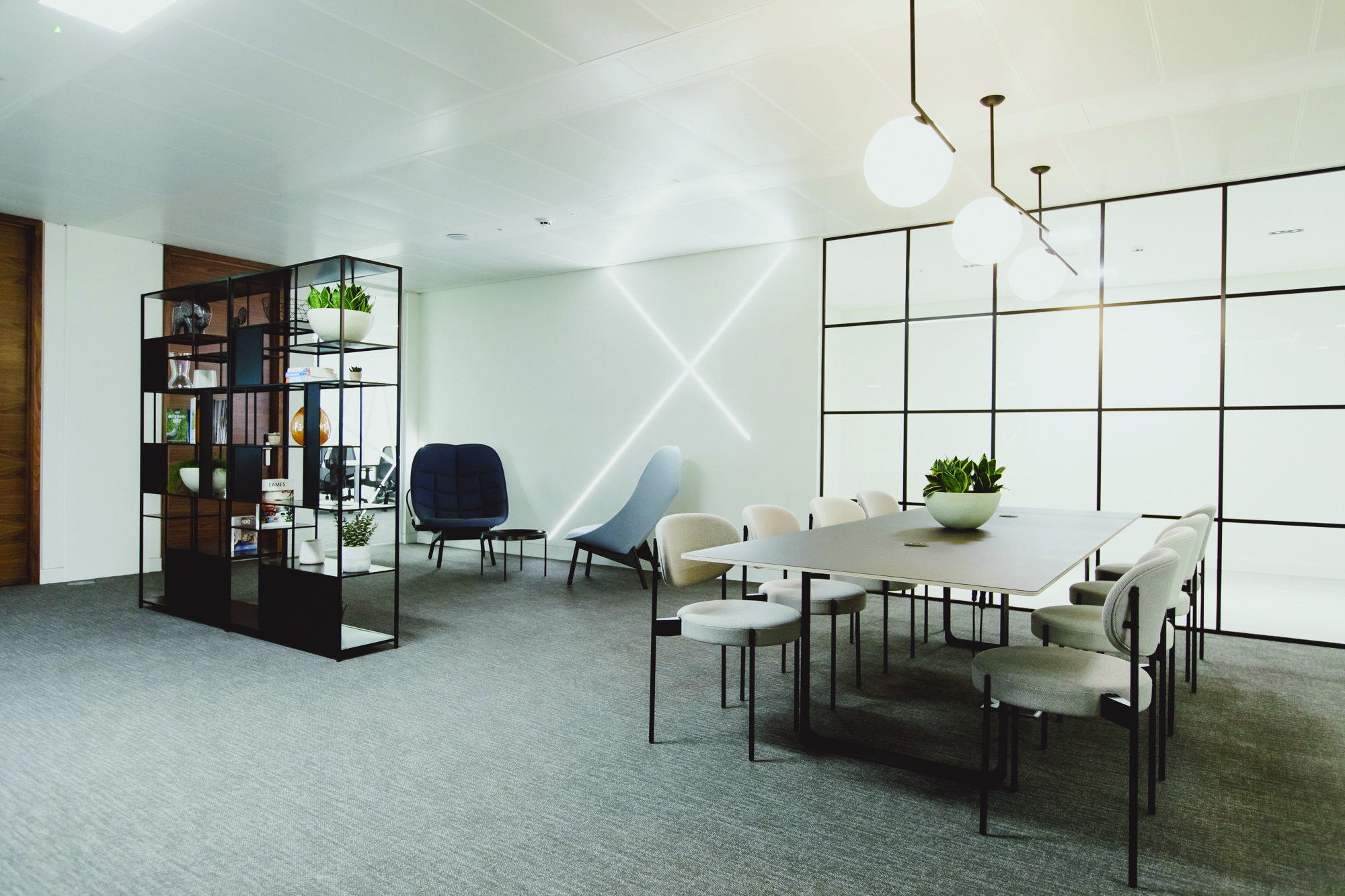 Intuitive design
We know it's important that your new workspace looks great, but it's equally, if not more important that it functions in the best way possible, so that your team is working at maximum capacity and feels comfortable and up beat.

Our experts will consider the ergonomic benefits of each workspace, taking into consideration the health and needs of each unique member of staff. If someone is going to be sat in a particular spot for long periods of time, it's important to us that their posture and body composition is supported in the best possible way.

Each person is different, and it's our goal to ensure your new office is a perfect fit for your team.

Eco friendly furnishing
Eco friendly offices aren't just about going paperless. We'll help you with your environmental commitments. We can take away your old furniture and recycle it, helping you to do your bit for the environment.

We want to help you focus on the new without having to worry about arranging collections or coordinating a transition. Our team will ensure a smooth operation.

Do you need to furnish a new workspace? Get in touch with us today by filling in our enquiry form or calling us on 0161 348 7644.