A new office fit out doesn't mean business needs to stop, or even slow down. Share your office vision with us and let the experts at Consensus Workspace take care of the rest.

We provide the full end-to-end solution. Our professionals combine expertise with insight into current design trends, up to the minute infrastructure capabilities and product development, to give you an ergonomic office fit out that will look timeless for years to come.
As you focus on the important things we take care of electrical and mechanical engineering, joinery, decoration, furnishing, branding and signage.

With over 25 years of experience handling projects in all sectors from minor works to £multi-million contracts throughout the UK we know what we're doing.

Designed for you or by you
The foundation of a successful office fit out lies in the planning and design stage. This is where our working relationship begins. We know that each business works in a unique way, and in order to deliver the ideal office space for you we need to understand business needs, goals, and what daily workflow is like.

Our industry experts will work with you closely to interpret your requirements, expectations and preferences, conceiving a space where your team can thrive.

From here you can watch your office space become a reality, while the professionals at Consensus Workspace transform initial sketches into final details. We like to keep in touch so that you stay up to date with the progress of the project. Your dedicated account manager will provide regular updates, and consult you on all relevant decisions.

Following a client's design is a challenge we are happy to rise to as well. Consensus Workspace was put to the ultimate test when Calderpeel Architects approached us to transform their office into "The Drawing Room". This was a fit out that not only had to represent the company rebrand, but also demonstrate the potential of the architecture firm to new clients.

We created bespoke seamless oak desks and bespoke TV units, alongside an engineered timber slatted ceiling, consisting of 80 fins individually installed by our in-house team. The end result was an office to showcase the high quality unique skills and tastes of Calderpeel Architects.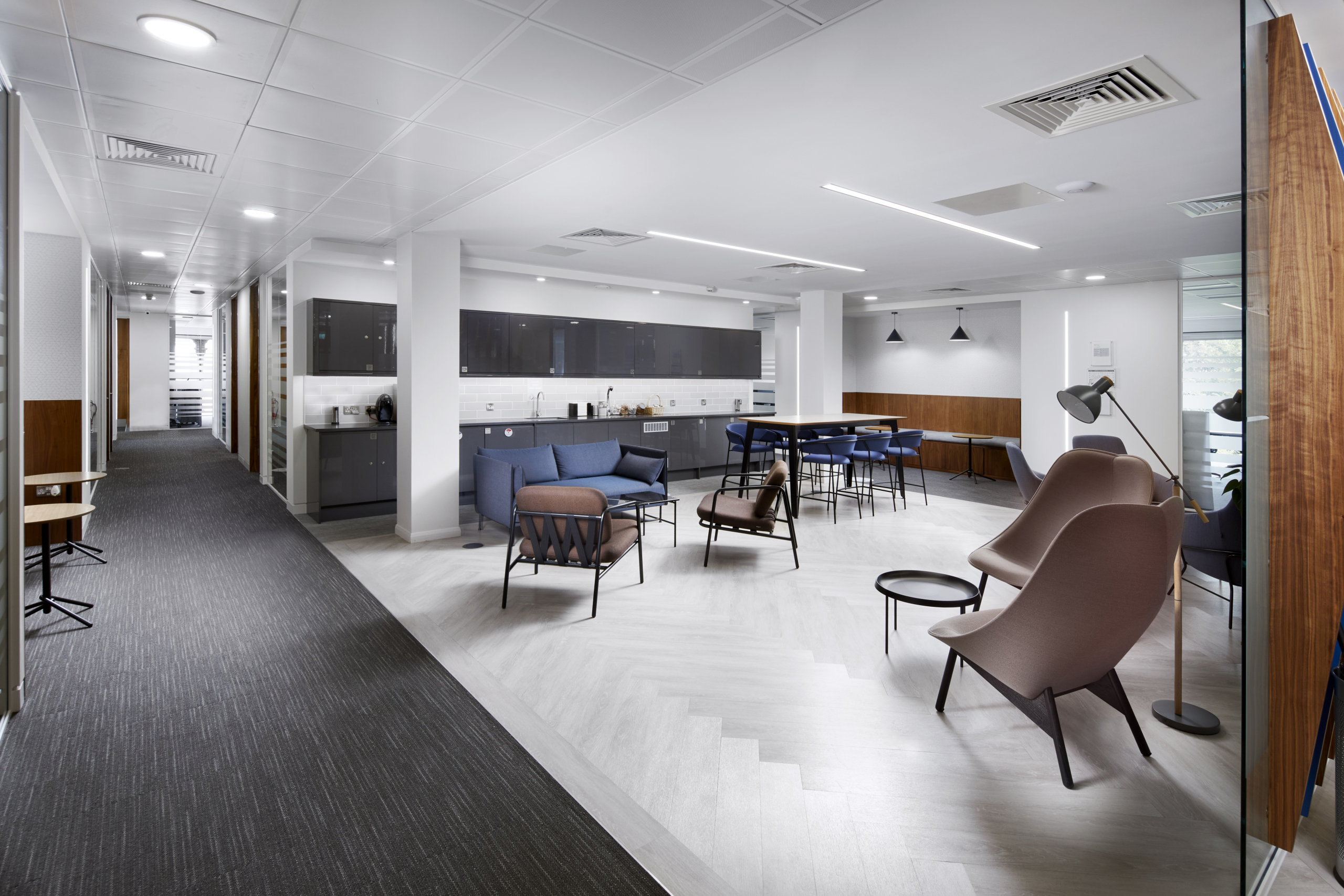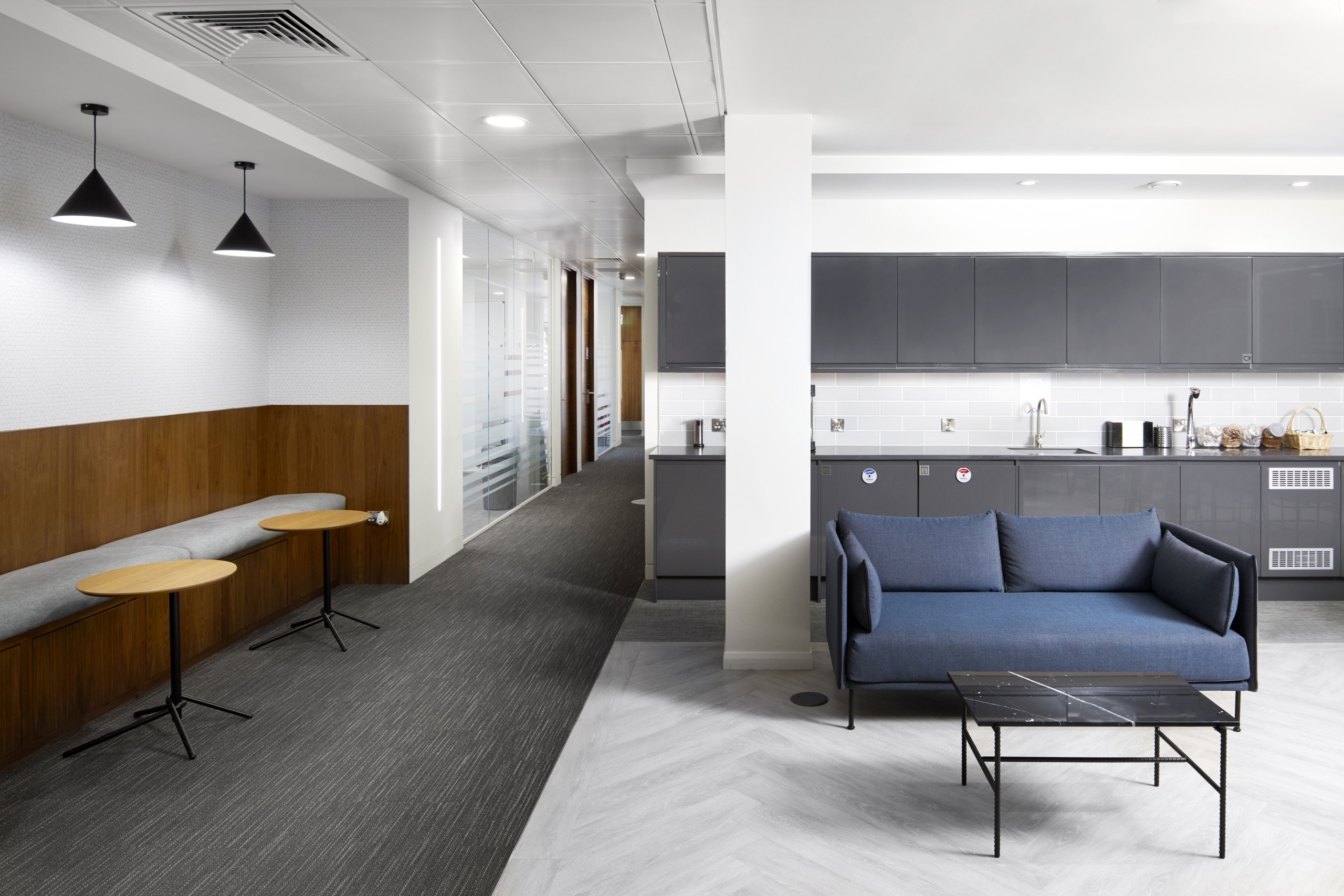 CAT A or CAT B?
Do you want to move into your new office on Monday? Maybe you have a different vision for the final result?

At Consensus Workspace we can provide you with a CAT B fit out fully furnished and ready for your team. Our professionals will tailor your new office space to your business, from branding and colours, to custom features, all the way down to the bouquet on the reception desk.

Furnishing packages are available and our designers are happy to advise on style, functionality and budget.

If you require a CAT A fit out, we'll produce a fully finished and functional, but empty space, ready for the next stages of your project. Our experts will work with you, or a third party on your request, to handover your finished office space, ensuring a smooth transition to furnishing.

Built on health and safety
Your safety is our highest priority. As part of our ethos we not only work closely with our clients, but also our subcontractors, to deliver the very highest of standards and quality of finishing touches.

All of our trades are verified and are passed through a strict health and safety verification process where we assess the skills and experience of each tradesman or company.

All of our sites are professionally audited to confirm that all health and safety regulations have been met, with a unique score passed on to the site manager and project manager based on the site's performance.

Once the project is complete we'll keep supporting you to ensure your new office space is working to the best of its capabilities.

Do you have an office unit in need of a fit out? Get in touch with us today by filling in our enquiry form or calling us on 0161 348 7644.